As an Amazon Associate, Woodnami will receive a small commission from qualifying purchases made through the links in this article.
Wood has always been a great choice for decoration and getting other useful material things, which is basically due to its durable nature and long life span. When it comes to the final wood finish, treated wood gives you good mileage compared to untreated wood, so experts highly recommend using treated wood for bigger projects.
But keep in mind that the cost of treated wood is far higher than untreated wood, which lets us think about the ways we can effectively use untreated wood. The good news is that for some projects you can opt out of untreated wood, but you must learn how to treat untreated wood for outdoor use.
Some best ways to treat untreated wood for outdoor use is by applying a wood sealer, hand-rubbed oil finish, layered paint, sealant, or stain, and Epoxy. In this article, we'll discuss all these possible measures to treat untreated wood and relevant precautions that help you to get a more effective outcome.
Buy Wood sealer from Amazon.com
5 Easy Ways to Treat Untreated Wood for Outdoor Use
Unquestionably, the most ideal way of treating wood for outdoor use is to apply a wood sealer. Different oils might be an option, whilst applying protective coatings are also an excellent choice.

Interestingly, it's very easy to order products that have both stain and sealing compounds to make your wood completely waterproof. Let's discuss different methods.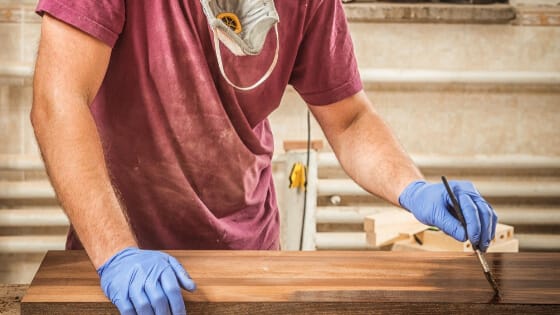 1. Treating Wood with Wood Sealer
On a clear note, many existing wood sealers are too easy to apply. When comes to water sealers, they are a combination of oils and chemicals to protect your wood against mildew and UV. Their main aim is to keep the inner wood dry.
So, you can treat your untreated wood with a sealer for outdoor use. If you have never used any sealer before, you may choose one from the given.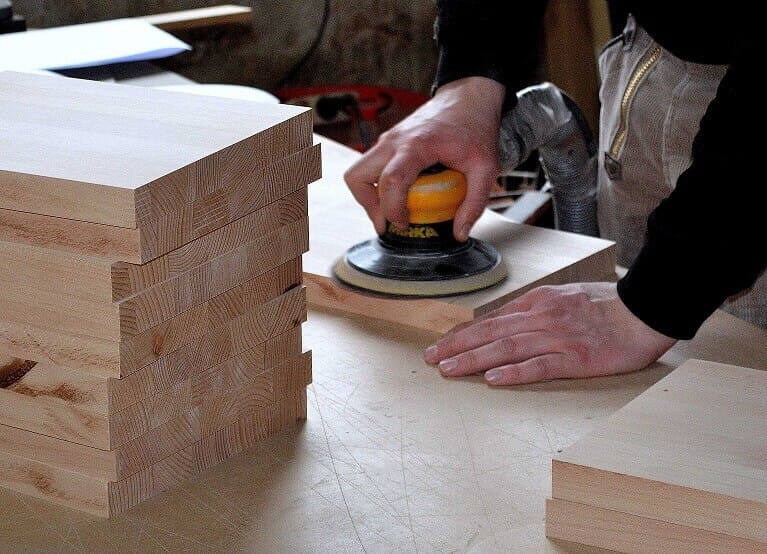 Now the question comes, how can we effectively apply water sealers on untreated wood? Simply, you can use a brush to swiftly apply water sealer.
But you might use a garden sprayer which can take a bit longer than simply brushing. If you're going to treat a larger area, you can opt for a paint pad that is just like a roller and provides an excellent sealing finish.
2. Treating Wood with Hand-Rubbed Oil Finish
To implement this method, you'll need some oils including tung oil and linseed oil which will help you to get a warm hand-rubbed oil finish.
Additionally, they help to protect your wood against dark grains and prove efficient to treat untreated wood. To make the perfect mixture, you need to mix one part oil of both types, one-part polyurethane, and one part mineral.
Now it's time to apply the synthesized mixture, you just need to grab the natural bristle paintbrush to apply the solution to wood pieces.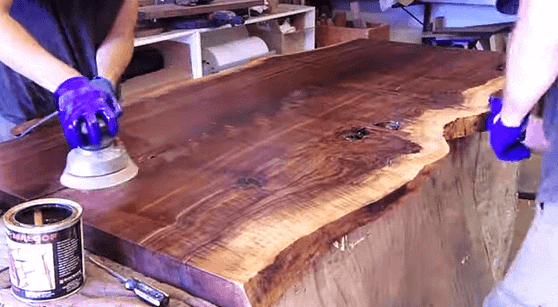 Apply the oil to the wood surface, let it dry, and apply it again. Then, wipe off the residual oil by using dry rags, then let the wood dry completely before rubbing it with sandpaper. You might repeat the process to get the desired finish.
3. Treating Wood with Layered Paint
Believe it or not, paint has always been an ideal way to treat untreated wood for outdoor use.
All you need to do is to choose an exterior paint that can equip you with a waterproof surface, and that's not a tough task as almost all of the available paints have their waterproof versions too to meet the needs of users.
But keep in mind that if you want to maintain the wooden look of your item, then paint isn't the right option for you as it can conceal the originality and will cover it with its own chosen color.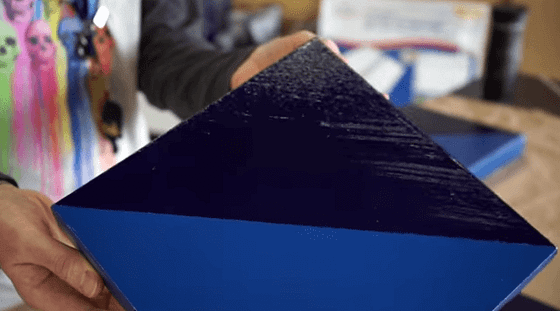 Overall, paint is a good option for certain projects like outdoor chairs, outdoor tables, outdoor fences, wooden flower pots, wooden boxes, and many more such materials.
4. Treating Wood with Sealant or Stain
Back to the drawing board, the easiest way to treat untreated wood is the use of wood sealant or stain. Actually, they are beneficial to make your wood both durable and waterproof, which makes it less prone to outside elements like sun or moisture.
The most stunning thing about a wood sealant is that it offers a transparent finish, whilst wood stain tends to add pigments that can change the look of the wood.
Now the question is, how to select the sealants or stains? When it comes to sealants, you are required to select them according to your furniture such as deck sealant, furniture sealant, or any other destined wood item.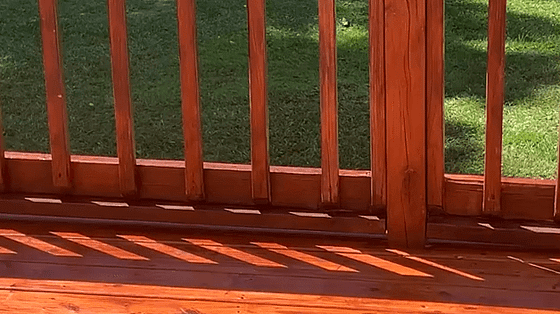 If you want to make your wood pieces more durable against UV rays and moisture, then you should select marine wood sealant. But while selecting wood stain, make sure that it's made for exterior use.
5. Treating Wood with Epoxy
Epoxy is known for years due to its strict resistive behavior against liquids. Applying Epoxy directly means that you're applying an ideal protection layer to repel all the water.
This is because Epoxy is quite thick and helps to prevent any surface or water damage to the wood. But keep in mind that epoxy isn't UV resistant, so it can fade away with time in the sun.
But you can apply a UV protector first, then put the epoxy layer to maintain a great look with excellent durability. Overall, epoxy is a nice way to increase the lifespan of your outdoor wood products in addition to maintaining their excellent look.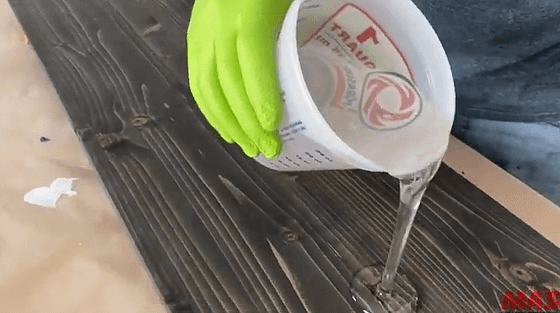 What's the difference between Treated vs Untreated Wood
Treated wood is protected with preservatives to resist decay, pests, and moisture, making it more durable and suitable for outdoor applications. It is more expensive and may contain chemicals.
Untreated wood lacks preservatives and requires more maintenance. It is cheaper, has a natural appearance, and is commonly used indoors or in non-moisture-exposed areas.
Benefits of Treated Wood
Treated wood, goes through a preservation process to increase its resistance to decay, insects, and other environmental factors.
Here are five benefits of treated wood:
1. Increased Longevity
The main benefit of treated wood is that it increases its lifespan as compared to untreated wood. Infusing chemicals into the wood during the treatment process creates a barrier that protects against decay. This makes the treated wood an ideal choice for outdoor use.
2. Resistance to Decay and Insects
Treated wood is designed to be highly resistant to decay caused by fungi, bacteria, and other microorganisms that can break down untreated wood over time.
3. Versatility
Treated wood is available in a variety of grades and sizes, making it suitable for a large range of construction and landscaping projects.
4. Cost-Effectiveness
Treated wood may have a higher initial cost as compared to untreated wood, its extended lifespan and low maintenance requirements can lead to long-term cost savings.
5. Ease of Maintenance
Treated wood requires less maintenance compared to untreated wood.
FAQs for how to Treat Wood for Outdoor Use
Do you need to treat untreated wood?

It's a good idea to seal the wood if it's left outside. Weathering and rot are likely to occur in untreated lumber, exposed to the elements, and moisture.

What happens if you use untreated wood outside?

The natural, unfinished state of most woods causes them to deteriorate quickly when exposed to the elements. Many species have naturally occurring chemicals that enable them to withstand harsh weather and insects.

Can I treat timber myself?

If you can, lean the lengths against a wall and let the cut ends soak in the creosote for a short time. Cover the rest liberally with creosote.

Can you use untreated wood outside if painted?

Yes, you can use untreated wood outside if it is properly painted. The paint provides protection against moisture and prolongs the wood's lifespan. Regular maintenance is needed to ensure its durability.

How long will untreated wood last outside?

Untreated wood can last outside from a few months up to 2 years based on different factors such as the type of wood, the region's climate, and the degree of sun exposure.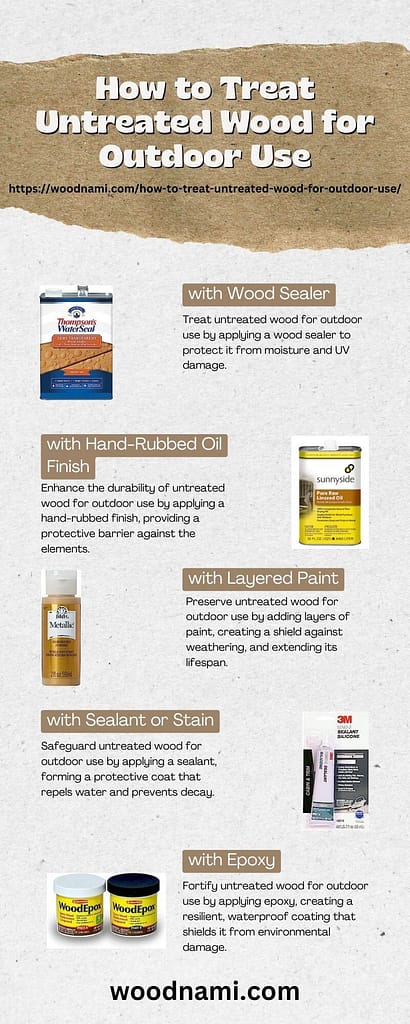 Conclusion
From all perspectives, treated wood is far more durable and reliable than untreated wood. But treated wood costs far higher than the untreated one.
Some wood items are there which can be carved using untreated wood. But don't worry if you have untreated wood in your hand, as we've explained the best ways to treat your untreated wood in order to increase its lifespan.

Kenneth Wafer is an aspiring woodworking expert from Los Angeles. He loves reading and writing about all the best woodworking tools and accessories available in the market.
He is a Finance professional and recently completed his foundation course from CFA Institute, USA.