Are you a woodworker? If yes, you must be aware of the table saw workstation. It is one of the most important products for working professionally in the field. Here we are going to show you how to build a table saw workstation on your own.
When it comes to choosing some products, you must be thinking about how to build this product. The reason is you can't use various tools for your work without this workstation. Also, it won't be cost-effective for you when you are working with small-level wood projects. In the upcoming lines, we will show you a step-by-step guide on how to build it.
KEY TAKEAWAYS:

To build a Table Saw Workstation:

1. Measure and plan according to your space.
2. Build panels and feet for stability.
3. Assemble using glue and screws.
4. Drill holes for tool storage.
5. Round off sharp corners for safety.
6. Conduct a final check and adjust as needed.
Let's have a look at the guide and learn the entire process to do this task.
How to Build a Table Saw Workstation?
It seems to be a difficult process because you are going to build the entire workstation. But you will find this process pretty simple and easy in the following section. The only thing you have to do is to follow our guide properly and use the process exactly as we are going to show you.
Supplies you need for the Table Saw Workstation
Before you move towards the process of workstation manufacturing, you need to grab some supplies. Here is the list of those essential products that you need to pick in this regard.
Have you got all of them? Come here and learn how to build a table saw workstation using the above supplies.
Also read about Table Saw vs Miter Saw
Step-by-Step Guide on Table Saw Workstation Manufacturing
Before you start looking at the following process, we want you to know why you need to build a workstation on your own. There are many reasons why you can pick the DIY method for its manufacturing.
First, you might not be able to find a workstation that will fit your small-sized shop. Secondly, you may have a shortage of budget that makes it hard for you to buy this product. Thirdly, it may not be good for you when choosing the best material for your workstation.
Due to all such reasons, you may need to come here and learn this DIY process to get your workstation. Here is the list of seven easy steps with a brief overview to build this product for your space.
Step No. 1 – Take measurements
If we say that it is the most important part of the whole process, we may not be wrong. The reason is measurement will be the backbone to creating the best and most stable workstation for your work. It will allow you to estimate how many tools you can keep there and work with them instantly whenever you need them.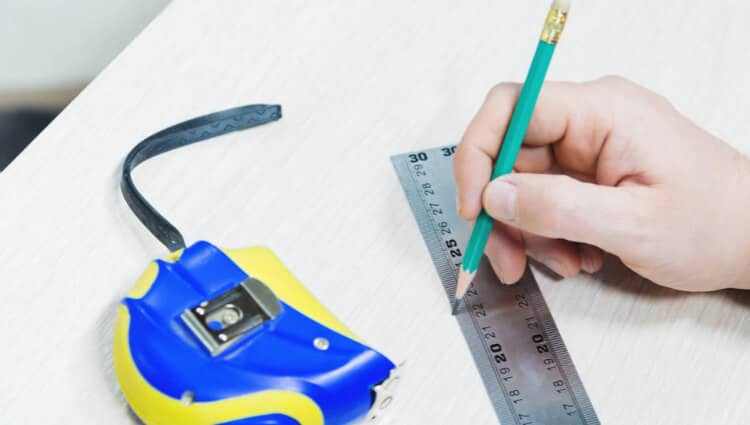 While taking measurements, you should not only look at the sheets you have. But you should also take measurements of your space. It would help you in designing a workstation that will be easy to keep and work with. Lastly, you need to make sure whether you want to build a portable workstation or a static one.
When you have done all these steps, you can easily move toward building the panel process.
Step No. 2 – Build Panels
In this section, you need to use the plywood sheets that you have purchased and kept on your list. Along with this, you have to keep the lengths of every panel in your mind. You have to create four panels for all sides of the workstation.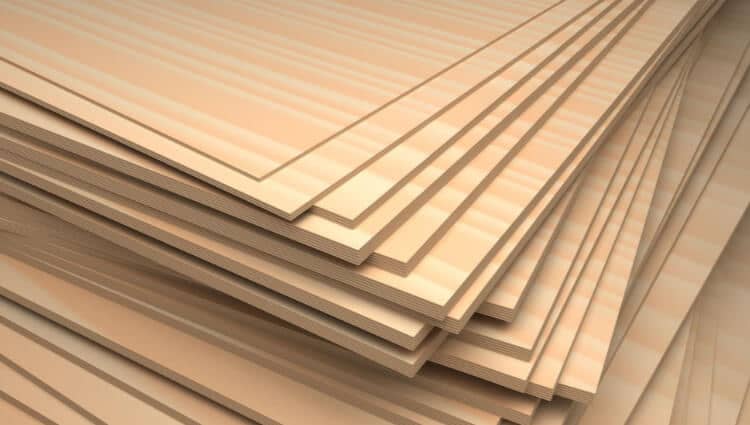 In addition, you should use the same plywood sheets to build the front and end panels too. Yes, you have to cover the workstation from these sides too along with four sides. For better outcomes, you should stick with the measurements and design the panels as per the requirements.
Step No. 3 – Design Feet
When you have made the panels properly, you need to design the feet. In this step, you should keep the designs and length of the feet perfect. If you have made your feet thin, you will not be able to stabilize your workstation.
It will not let you cut even a single wood with perfection if your table is not balanced. So, you should choose the best design that will give the panels strong support. Also, the length of the feet should be according to the length of the front and end panels or a little bit longer as per your requirements.
Also, read about the Amps a Table Saw uses
Step No. 4 – Assemble the parts
Now, you have almost everything that will enable you to provide a specific shape to the workstation. So, you have to assemble all of the above-manufactured parts. In this regard, you have to use wood glue and screws.
You may also use the drill machine to make some holes to apply the screws. Keep in mind that you have to be careful while doing this as it will be the base of your workstation. If you have not assembled the parts properly, you may not be able to use this product for a long time.
Step No. 5 – Make a few holes
When you have made a body of your workstation, you should leave it for a while. It is because glue needs a few minutes or hours to get dried and make a strong connection with the wood. After that, you should grab the drill machine and do some drilling to create holes.
Those holes or spaces will be used to keep your tools to access them quickly when you are working. So, you have to keep this factor in mind while creating these holes or sections.
Step No. 6 – Look after the corners
It has been seen that a person builds a table saw workstation but faces some weird results. The main reason in most cases is the sharp corners. When you are building panels, you may have not focused on the corners and left them as they were.
For smooth working and to keep your hands safe from these corners, you need to round them off. For this task, you can use a circular saw and do it properly.
Step No. 7 – Do a comprehensive overview
Before leaving your spot, the only thing you have to do is to do a comprehensive analysis. In this step, you should clear all the problems that you have found in the body of the workstation. Along with this, you should adjust the electric board with the workstation after placing it in your desired space.
Conclusion
By using our guidelines you can easily build a workstation for your table saw. You only need to be careful and find at least two days spare for its design. If you are in a hurry, don't start building this because it will not let you succeed with confidence.

Kenneth Wafer is an aspiring woodworking expert from Los Angeles. He loves reading and writing about all the best woodworking tools and accessories available in the market.
He is a Finance professional and recently completed his foundation course from CFA Institute, USA.