While working with wood, there are some important things that you must know to craft the best pieces. Especially when you are a beginner and setting up your workshop for the first time, a router would probably be the first thing you would like to invest in. 
Since you can find a variety of wood routers in the market and because these are not a small investment, it is essential to figure out which type would serve the best. 
KEY TAKEAWAYS

Fixed base routers offer precise and accurate results, suitable for joinery tasks and edging. Plunge routers provide more versatility with adjustable cutting depths, making them ideal for tasks that require cutting from above. The choice between the two depends on personal preferences and the nature of the job.
Out of the different types of wood routers available, in this article, we have compared the two most common types i.e., fixed base router and plunge router. To find out what makes these two tools different from each other and to determine the key difference between fixed base vs plunge router, let's check out the details.
Difference between Fixed Base vs Plunge Router
As you might expect, a fixed base router has a fixed base along with a fixed cutting bit. We will explain the working of a fixed router with the following example; if you adjust the cutting depth of a fixed base router at ¼ inch, the cutting bit is likely to extend over the ¼ inch of base whereas, the cutting depth will remain constant at ¼ inch.
You can adjust the cutting depth of a fixed base router according to your preference. Since the base of these routers stays static, the results are highly precise and the risk of human error is also reduced. Because of their precise results, these are used for joinery tasks however, because of their design, the fixed routers are best suited for side work on a wood piece, for example, edging.  
On the contrary, the plunge router also features a fixed base but where the difference arises is the cutting depth. Unlike the fixed base router, this tool can change the cutting depth when in use. This impressive feature not only makes this tool more convenient but easy to use as well. 
The plunge routers have spring-loaded arms on both sides which makes it easier for you to cut the wood from various angles. Having that said, these routers are popular for tasks that require cutting from the above.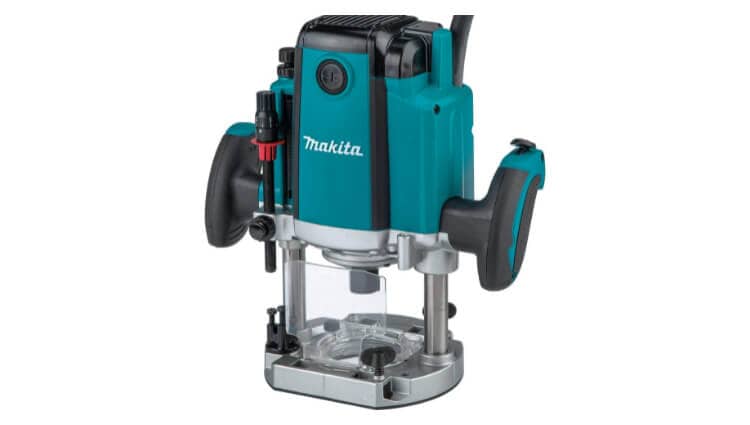 What is better? Fixed Base vs Plunge Router
If you perform most of your work on a table, then the fixed base router would be the ideal choice. Even though the plunge router also has a fixed base, its mounting ability isn't as great as that of a fixed-base router.
The drawback of a fixed base router could be its major sacrifice for versatility since it got accuracy in return. These routers offer exceptionally precise cutting for tasks like joinery but do not guarantee such accuracy for other tasks.
When it comes to the plunge routers, because they offer much better dexterity, you can use these for crafting out signs from wood. All you need to do is draw the design you want to make and use the tool to route through the wood and give it the designer shape.
You can easily make slots, grooves, rebates, dados, mortices, and flutes using the plunge routers as they work incredibly from above the wood surface. One of the several features that add to the versatility of plunge routers is their ability to profile the edges of wood utilizing the round-over cutting bit.
All in all, we can't simply pick one wood router and call it the best since this decision can only be made when you know the type of job you want to get done. Plunge and fixed base routers are different in several ways and used for different purposes therefore neither of them could be chosen as a better choice.
One router that is best for you might not be great for someone else only because you two have different natures of work. So, if you want to determine which one could be better, make sure to first determine your requirements and figure out which one of the two routers can fulfill your woodworking needs. Whichever does, would be the better choice for you.
Can you Plunge with a Fixed Base Router?
Surprisingly yes, you can plunge with a fixed base router but there are certain adjustments to be made. These include:
You would have to be extra careful while setting the cutting depth on the tool.
The marking made must be accurate.
It is suggested to use a fence on the table where the router is mounted.
You might have to pass the router multiple times to make the accurate cut therefore stability should be highly maintained for every piece.

What is the Advantage of a Plunge Router?
Here we have listed the top advantages of a plunge router:
Provides highly accurate depth of the cut
Can be cut even in the middle of the wood
Capable of providing different cutting depths on a single piece of wood.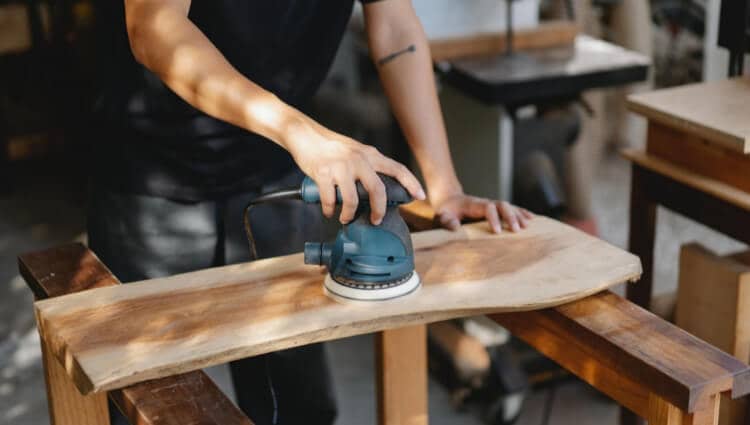 What is the Difference Between Plunge Router vs Trim Router?
Plunge routers have a fixed base and are bigger with higher power ratings and better efficiency. Regarding cutting bits, plunge routers are pretty adjustable and hence versatile. They have an impeccable ability to change the cutting depth when it is used. These are widely used when work is required to be done from above the wood surface though, these can also be used for edging. 
Trim routers on the other hand are relatively small and extremely handy. The best use of these routers is to trim the edges of the wood. The rotation speed of these routers is pretty high i.e., 30,000 RPM on the cutter and therefore, these trim the laminates or hardwood effortlessly. Another application of these routers is to flush off the extra sides of laminate sheets or veneer on the wood.
What is a Fixed Router?
As mentioned earlier, fixed routers are tools featuring a fixed base that can be mounted on the table to maintain brilliant stability while in action. These are considered good power tools for all beginners stepping into the field of woodworking.
Because of its lightweight, this tool can be carried from one to another easily. Since the cutting depth remains constant while the router works, it results in superb accuracy and is commonly used for edge works.
Can you Plunge the Cut with a Trim Router?
Out of several useful applications of a trim router, plunging is one of the most common ones. This means you can surely use a trim router to plunge cut into the wood just like you use the regular plunge router.
The concept that plunge routers use to make holes in a block of wood isn't pretty revolutionary. The roll-out of plunge models including Porter-Cable, DeWALT Trend's T4, etc. have made hole drilling and plunge cutting an easy game for the trim routers as well. 
Wrapping Up
Fixed base and plunge router are two amazing tools with impressive advantages over each other which make both worthy of holding a spot in your wood workshop. However, if you have to pick only one which is the best, you first need to determine the type of job you want to do and your skill level since these are the two foremost factors to consider before making the purchase.

Kenneth Wafer is an aspiring woodworking expert from Los Angeles. He loves reading and writing about all the best woodworking tools and accessories available in the market.
He is a Finance professional and recently completed his foundation course from CFA Institute, USA.